Craftech Roofing offers top-notch commercial roof repair to businesses in Denver, Colorado. Shutting down part or all of your business to replace your roofing costs time, money, and customer convenience. We help you stay ahead of problems with regular inspections that catch issues early.
If you experience major damages after a storm or are having a leak issue, give us a call. We can work with your insurance to repair or replace business roofs of all types.
Did you know that Colorado had almost 70,000 hail loss claims in 2019? That makes us second in the nation for hail damages.
Commercial Roof Repair Done Right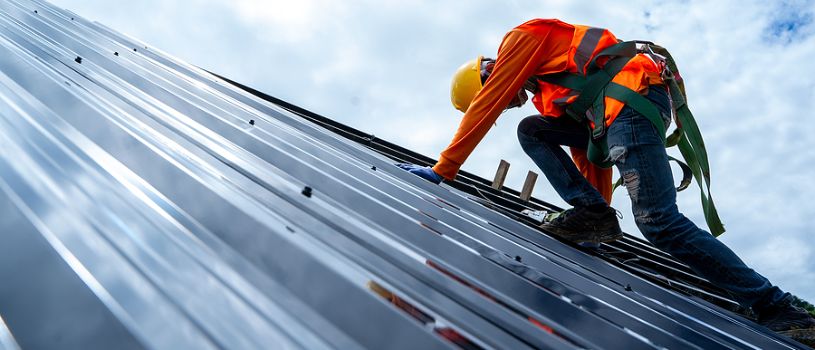 We pride ourselves on diagnosing and correcting problems with your roof. We know your business cannot afford to be shut down because of fallen branches, hail damage, or falling in tiles and panels.
Leaks can cause slip and fall hazards for customers and employees, or turn into mold and weaken your property's structural integrity.
Don't let these roofing problems affect your Denver commercial property.
Improper Installations
Standing Water
Shrinkage
Missing Shingles
Tree Damage
Fixing Improper Roof Installations
Poor workmanship or the use of improper materials reduces the life expectancy of your roof and causes problems down the line. If you're noticing a lot of issues with your business roof, it may have been installed improperly. We fix or replace bad roofs, often with the help of your insurance company.
A professional roofing company is always the best place to start when you need installations and repairs. We know what works in Denver and how to install it so that it will last.
Water Leaks & Standing Water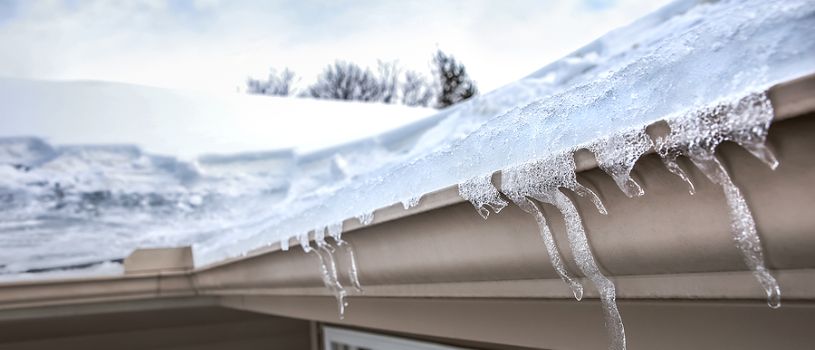 A leaky roof can rapidly lead to mold, mildew, and even structural damage to your entire building unless fixed. The excess weight created by pooling water can compromise roof integrity and pose a safety hazard.
Let us fix leaks and install drains or tapered insulation to help prevent dangerous pools from forming. If you already have drains installed, let us keep them maintained regularly to ensure that they do their job.
Clogged Roof Drains, Vents & Gutters
Having a clean and clear drainage system is essential to prevent future water damage to your rooftop. Ice, leaves, garbage, and small critter nests may work their way into your drains and gutters if you don't have them cleaned regularly.
Our maintenance plans keep water flowing off your roof and buildup from causing you problems.
Shrinkage & Damaged Flashing
Commercial roofs made of materials like EPDM may be susceptible to shrinking due to damage caused by the sun's UV rays. This leads to the flashing being pulled away from the wall as well as cracks in parts of the material itself.
We make sure you have the right type of roofing for your business, ensure materials and flashing are installed properly and fix issues related to shrinkage.
Tree Damage & Missing Shingles
Shingles take a beating in our Colorado weather. Falling trees, hail, and other types of debris, wreak havoc on your roof during severe storms as well.
Our Denver roofers replace broken or missing shingles due to hail or wind damage.
Commercial Roof Repair & Maintenance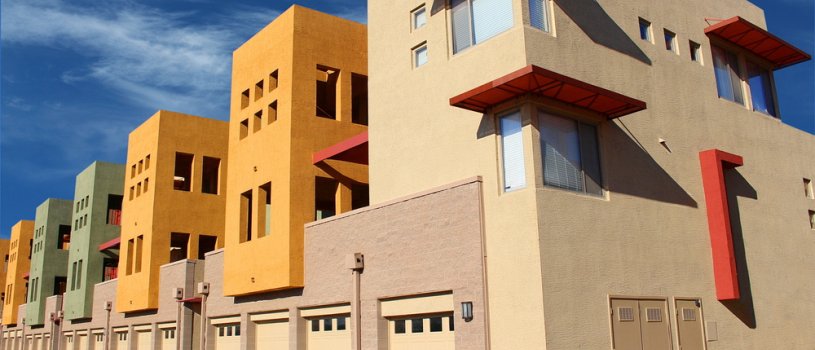 We offer regular maintenance to increase your roof's life expectancy and allow you to catch problems early. Investing in routine maintenance services in the short term may save you thousands of dollars in roof damage repairs in the long term.
Apartment Complexes
Condos
Duplexes
Office Buildings
Warehouses
Retail Stores
Restaurants
Let Us Fix Of Your Roof
Whether you're looking for someone to perform routine maintenance, repair damage after a storm, or even replace your business roof entirely, we can help. At Craftech Roofing, we pride ourselves on providing quality workmanship and doing the job right the first time. Call us today for reliable commercial roof repairs in Denver.