A Denver Roofing Company You Can Trust
We specialize in keeping your residential or commercial roofs in shape and looking great. As an experienced Denver roofing contractor, we take care of inspections, preventative maintenance, seasonal upkeep, repairs (including leaky roofs), and roof replacement services. We clean gutters, fix ventilation issues, and patch you up after hail and storm damage. If your home or business is needing a little attention up top, we're ready to replace a few shingles, reinforce flashing, or perform a complete restoration.




Quality & Affordability
Denver's Residential Roofing Company
You don't have to sacrifice repairs done right or high-quality new roof installations to find an affordable roofer in Denver. We have decades of experience in making sure your maintenance, repair, or replacement service is done right. We have experience in all types of roofing materials, so you know you are getting the best quality job.
Let us take some of the burden off your shoulders and create the right plan to help get your property back to normal. No job is too big or small, we will help you work within your budget.
Insurance Claims For Weather Damaged Roofs
Hail, heavy rain, snow, and wind storms can cause a lot of havoc that you might not even know about without a roof inspection. If you suspect your home or business may have suffered any storm damage, give us a call for a FREE ESTIMATE.
When we find needed repairs, we work directly with your homeowner's insurance company for damage covered by your policy. Whether you need a full replacement or minor repairs, we will ensure that you have the support you need and guide you through the insurance claim process.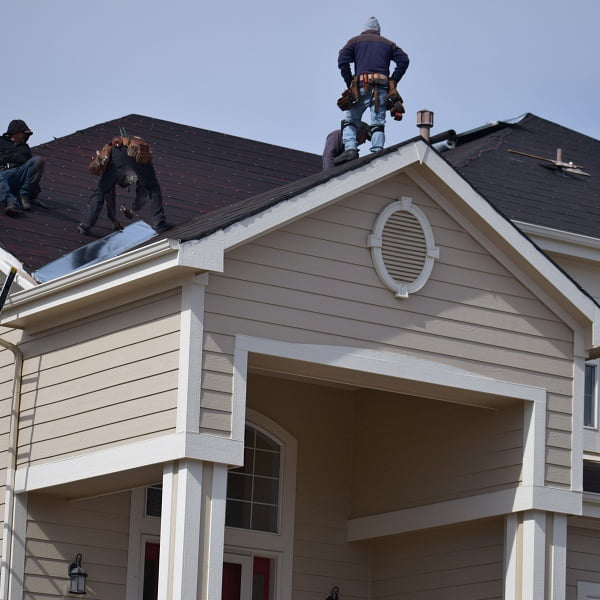 Call today for a custom quote!
We'll customize every quote based on the materials and size of your job.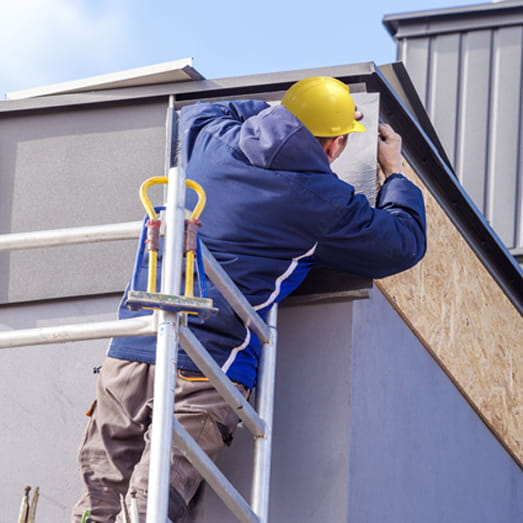 Commercial Roofing Services In Denver
Businesses have curb appeal too. Attracting customers means looking good from the moment they pull up to your storefront. Don't let rust, missing shingles, or overloaded gutters scare away new business. We can repair, replace, and maintain older commercial roofs. We also specialize in new roofs for businesses of all sizes and slopes.
Trying to decide between TPO, EPDM, asphalt, metal, or PVC? We can help you decide on what will work best for your new flat roof or low-slope commercial roof installation and last through years of Colorado winters.
What Our Customers Say
Great crews, reasonably priced. Very nice people to work with! We were impressed when one of the guys pointed out that he accidentally dropped 2 nails in the neighbor's driveway and didn't want to cause a flat tire. Compare this to my neighbor's roofers who shot nails out all over the next door's driveway, then refused to pay for the flat. Will definitely refer them.

This was the first time I have entered into the world of roof replacement. Craftech provided a quote, maintained within the lines of the quote, worked with my insurance company and always answered all my questions. Kent and his team were always on time, professional and clean. I would recommend them to anyone.

Craftech Roofing is a reliable company that shows up on time and gets the job done right. They have always been competitively priced and if there is ever an issue they will come back and make sure that it is corrected. Craftech has replaced over 13 roofs for me and I would recommend them to everyone for any roof replacement, new construction or repair. Call them!

I wouldn't consider anyone but Craftech. I have used them for 20+years. They have been there for me for whatever I need. Great company!!
Residential & Commercial
Roof Maintenance
Get a free estimate!
Whatever the job is, we can handle it. We have a reputation for excellence and value our customers.