Whether you need a roof replacement, one-time repairs, or ongoing maintenance, Craftech is a roofing company you can count on in the metro Denver area. Our roofing crews are experienced in the installation of steep-sloped roofs with wood shingles, tile, clay tile, slate, metal and more.  
Craftech can install all types of commercial roofing materials including asphalt, metal, EPDM, built-up and modified roofing, and roof coatings.  When it is time to replace your commercial roof, we will thoroughly discuss your situation and come up with a plan to fit your specific needs.
Some repairs can be quick and easily accomplished, but don't wait!  Catching problems before the next storm saves time, money, and prevents water damage from leaking roofs.  Craftech is proud to provide free damage assessments, repair services and ongoing maintenance for your roof.




Denver's Skilled and Trusted
Roofing Professionals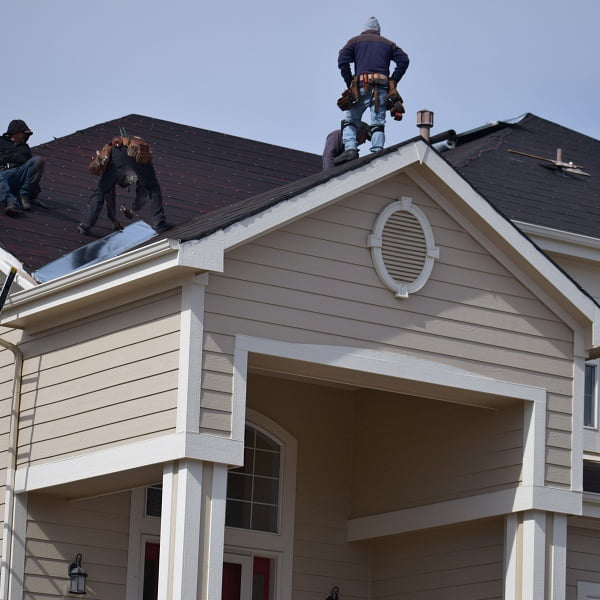 Call today for your custom quote!
Craftech Roofing, Inc. will customize every quote based on materials and size of your job.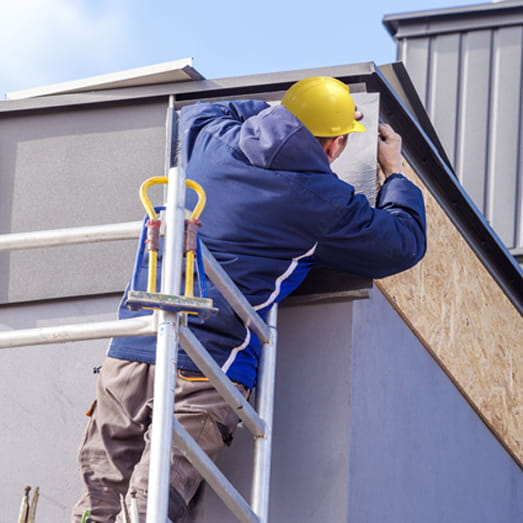 Do you have hail or storm damage?
Free inspections, insurance claim assistance and full-service support are all part of the package provided to you when you choose Craftech. Our experienced professionals can repair or replace your damaged roof. We can help you choose from a variety of high-quality roofing styles like metal, asphalt, tile, wood shake for residential houses or EPDM, roof coatings, or built-up roof membranes for low-sloped commercial buildings.
Call us today to inspect your residential or commercial building.  We will work with your insurance company and recommend a plan of action to ensure your roof stays healthy for years to come.
What Our Customers Say
Great crews, reasonably priced. Very nice people to work with! We were impressed when one of the guys pointed out that he accidentally dropped 2 nails in the neighbor's driveway and didn't want to cause a flat tire. Compare this to my neighbor's roofers who shot nails out all over the next door's driveway, then refused to pay for the flat. Will definitely refer them.

This was the first time I have entered into the world of roof replacement. Craftech provided a quote, maintained within the lines of the quote, worked with my insurance company and always answered all my questions. Kent and his team were always on time, professional and clean. I would recommend them to anyone.

Craftech Roofing is a reliable company that shows up on time and gets the job done right. They have always been competitively priced and if there is ever an issue they will come back and make sure that it is corrected. Craftech has replaced over 13 roofs for me and I would recommend them to everyone for any roof replacement, new construction or repair. Call them!
What We Do
Craftech Roofing, Inc. provides Denver area residents and commercial property owners with the solutions to their roofing needs. We handle all varieties of roofing issues, including leak repairs. For a free consultation or second opinion – call us!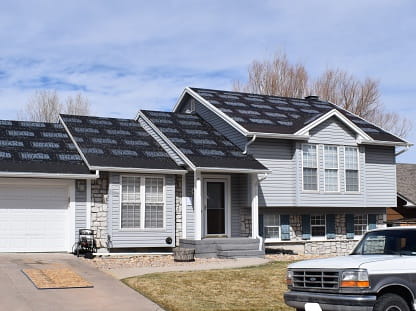 Your Neighborhood RooferCraftech serves the Denver area for residential or commercial properties.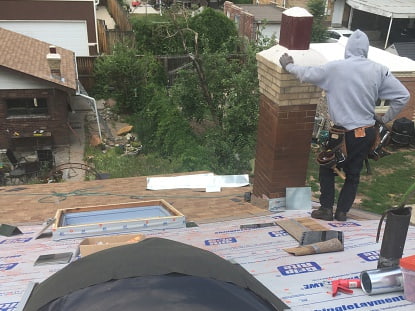 Quality WorkmanshipGet an expertly installed roof for a worry free experience.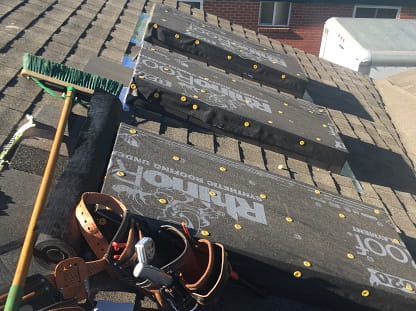 Conquer the ElementsRoofing you can count on to protect you in hail, wind, water, or snow.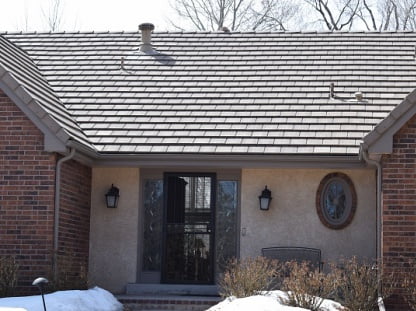 Satisfaction GuaranteedYou will feel safe and sound with a roof installed by us.
Get an Estimate Now!
Whether your job is big or small, don't delay!  A small repair now could be big if you wait.